Dear Folks
Espressif - the Shanghai-based single-chip WLAN and IoT solutions specialist - and Elektor International Media, the publisher of the Elektor international electronics magazine, have reached an agreement on an international competition for Espressif's new ESP32 flagship product closed.

The competition is expected to start in early 2018. Espressif is supporting the competition with the brand new ESP32-Pico-D4 module, which is currently being finalized.

"ESP32 Pico modules will be donated to reputable competitors for free," said an Elektor spokesman. "The contest can start right once the boards arrive," he added.
In addition to the competition, the agreement also includes an important media partnership and makes Elektor an official Espressif reseller.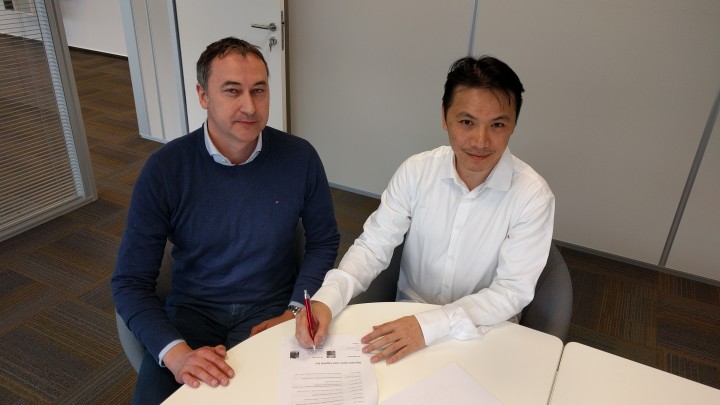 The founder of Espressif, Teo Swee Ann, signed the agreement with Elektor publisher Ferdinand te Walvaart.
More details follows ( just in time Details are not yet announced )
best wishes
rudi