Hi folks


The ESP32-Sense Kit is a new touch-sensor development kit produced by Espressif Systems. It can be used for evaluating and developing the touch-sensing functionality of ESP32. The ESP32-Sense Kit consists of one motherboard and several daughterboards. The motherboard is made up of a display unit, a main control unit and a debug unit. The daughterboards can be used in different application scenarios, since the ESP32-Sense Kit supports a linear slider, a duplex slider, a wheel slider, matrix buttons, and spring buttons. Users can even design and add their own daughterboards for special use cases.

The picture below provides an overview of the ESP32-Sense Kit. The wheel slider, linear slider, duplex slider, motherboard, spring buttons, and matrix buttons, are shown in a clockwise direction.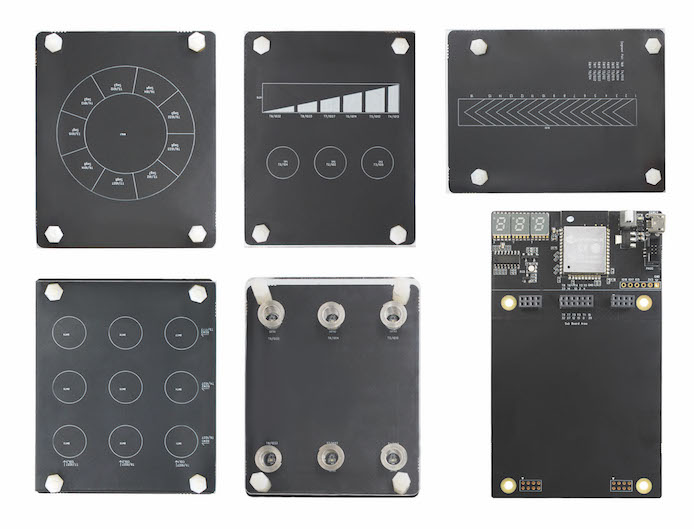 Chinese readers can find a video introducing the ESP32-Sense Kit here. Our international readers can access the same video by clicking here.......


read more
best wishes
rudi