6 weeks ago I did kill my 2nd ESP32+OLED module due to bad soldering. I ordered two new modules that day, and they arrived today: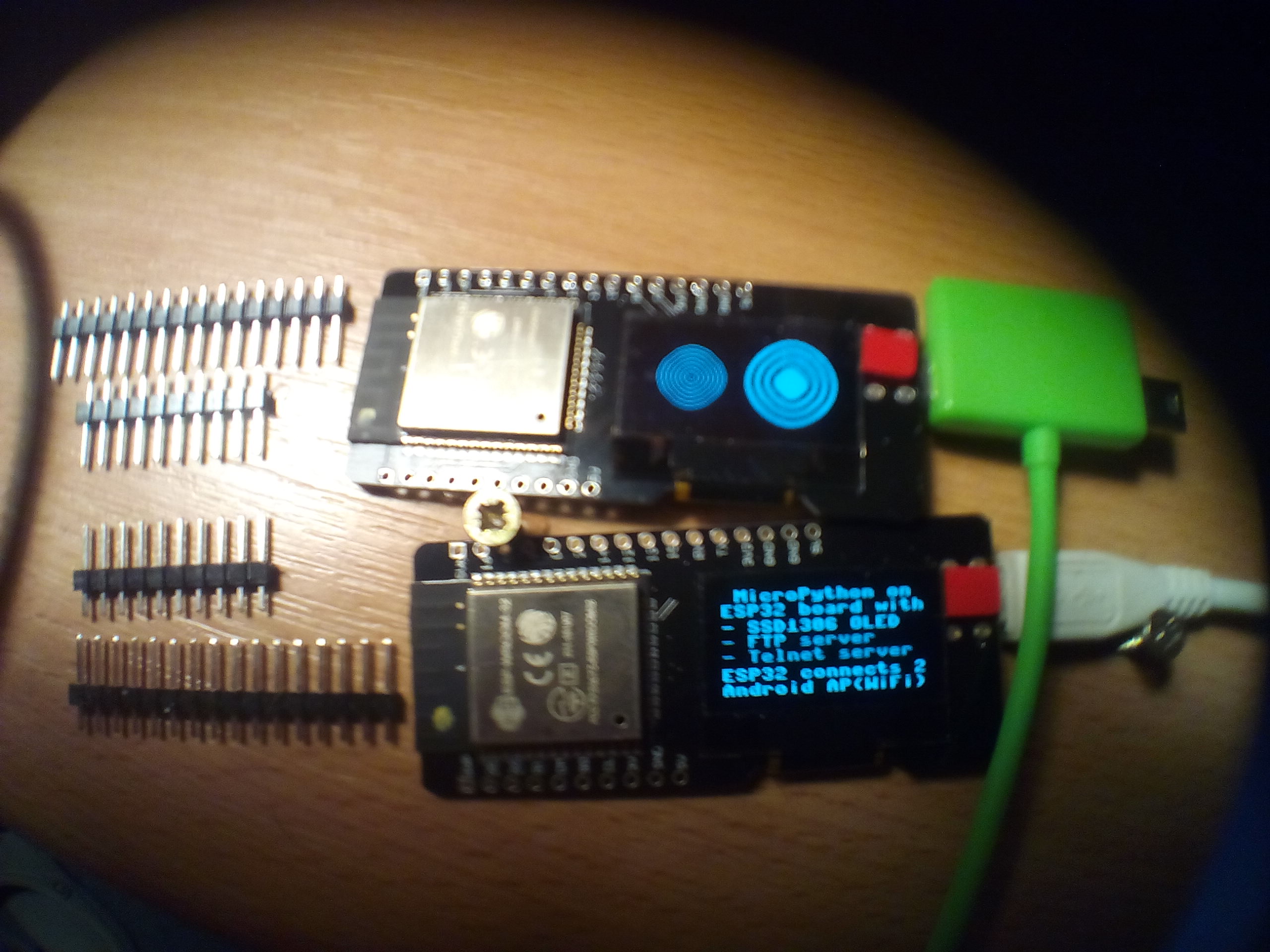 I looked into this thread and the steps needed to get my "debug MicroPython" flashed seem not to be completely described.
This is how I did flash the bottom module today, the top module still runs the graphics demo application as arrived here:
download and extract the .zip attached above
modify flash.sh, then run ./flash.sh
run "screen /dev/ttyUSB0 115200"
press reset button on module
copy below from boot.py and paste into screen session
enable wireless access point on my smartphone
connect laptop to smartphone AP as well
click on both connected mac addresses in Android to identify ESP32 IP address
ftp into ESP32 with "ftp 192.168.43.227" from laptop
cd flash
upload with "put boot.py" to ESP32
in screen session do "machine.reset()" to reboot ESP32 into new boot.py
code for copy&paste:
Code: Select all
import sys
sys.path[1] = '/flash/lib'

import network
station = network.WLAN(network.STA_IF)
station.active(True)
station.connect("HUAWEI Y360-U61_8621", "verySecret")

import machine

network.ftp.start()
Next step is to repeat these steps with the other new module.