now the problem is i can't the IP address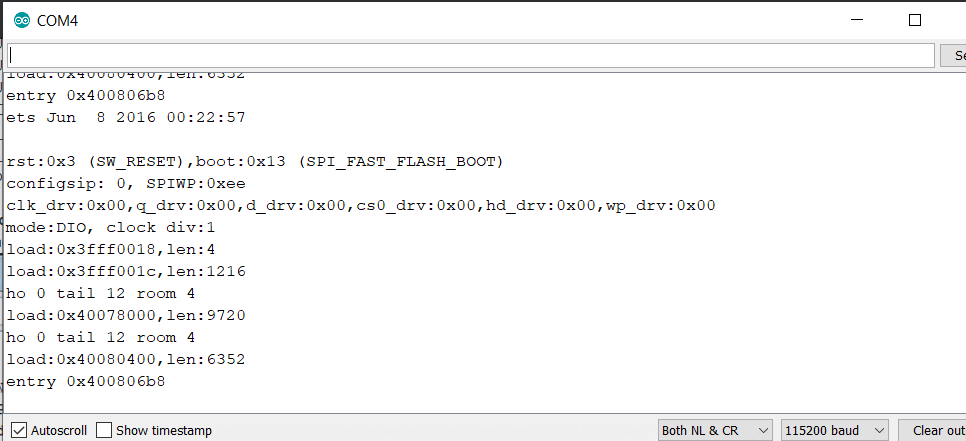 ---
Posts: 3759
Joined: Thu Nov 26, 2015 4:08 am
Are you sure you successfully flashed the code?
---
unsuccessful because i didn't get the IP address to access the camera online
---
Posts: 3759
Joined: Thu Nov 26, 2015 4:08 am
...but did you manage to successfully flash the Arduino code to the board over the serial cable? If you don't get that to work, WiFi won't ever work.
---
Who is online
Users browsing this forum: No registered users and 6 guests